Chinese Children's Books That Make Adults Emotional Too
5 Children's picture books in Chinese that are popular and with beautiful pictures. Some are from mainland China and some are from Taiwanese authors.
---
Kids love to read. They enjoy letting their imagination fly through the pages, the characters and pictures in the books, travel straight into their imagination and take root.
If you are wondering what books in Chinese for you to read with your children next, TutorABC Chinese are here with some beautiful children's books in Chinese for you to read with them.
1,
A New Year's Reunion (團圓)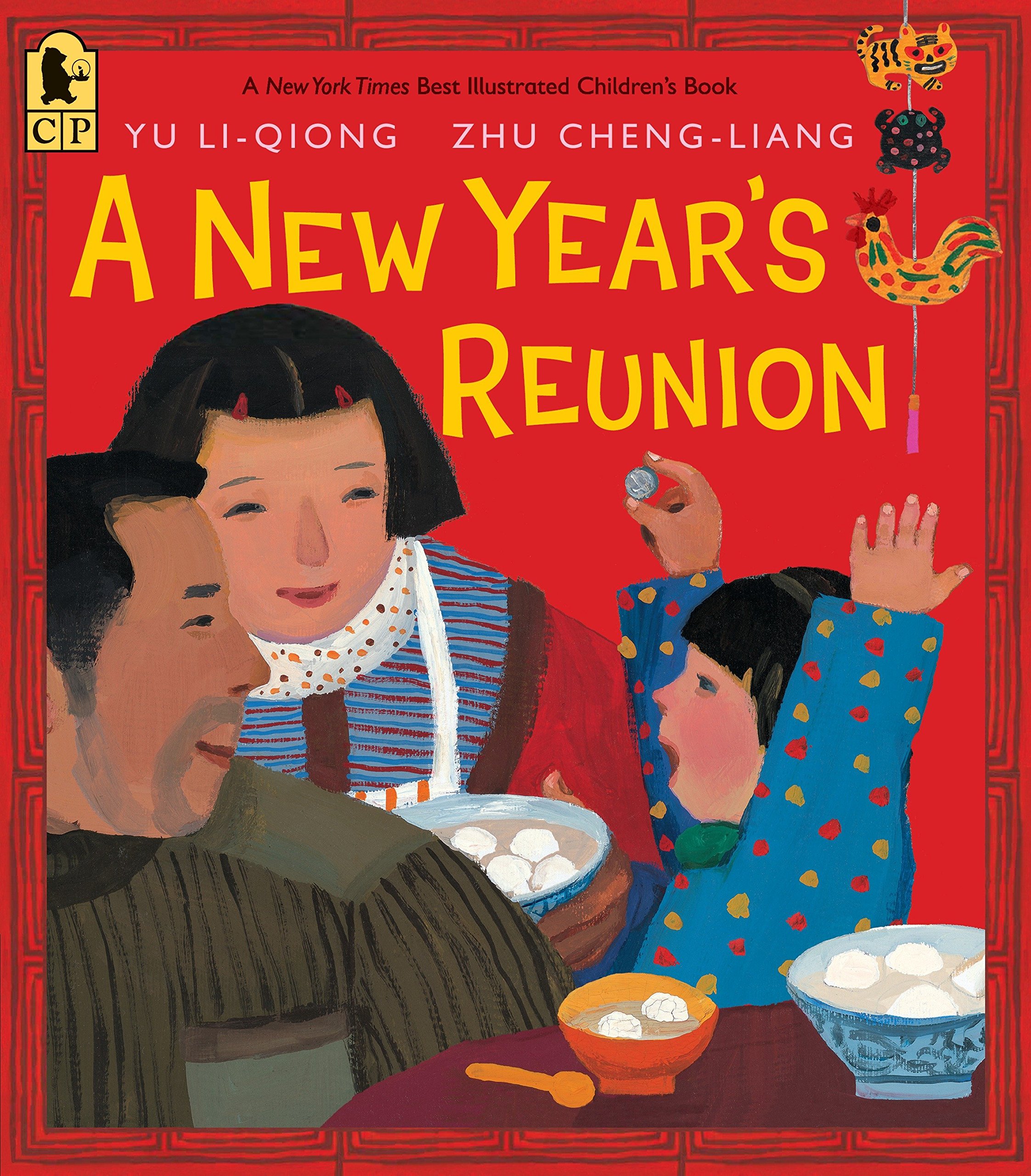 Published: 2008 (Chinese) ; 2011 translated to English by Candlewick Press
Li Qiong Yu (Author), Zhu Chen Liang (Illustrator)
It's a story about Chinese New Year and family love. Little Maomao's father works in faraway places and comes home just once a year, for Chinese New Year. This poignant, vibrantly illustrated tale, which won the prestigious Feng Zikai Chinese Children s Picture Book Award in 2009, is sure to resonate with every child who misses relatives when they are away and shows how a family's love is strong enough to endure over time and distance. It can be quite sad to read, but it's always interesting for kids to see other cultures.
2, On My Way to Buy Eggs (

小魚散步

)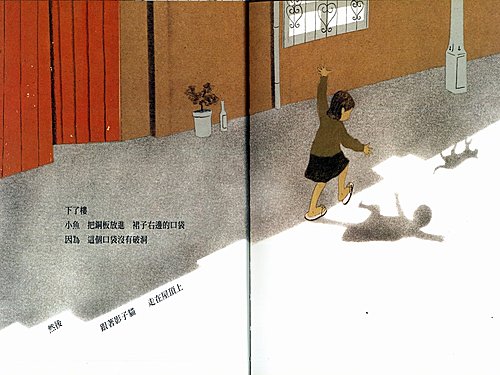 Author:
Chen Chih-yuan
This is a really lovely book about a girl who was sent on an errand. She is distracted by the shadow of a kitten and followed him along the "roof". She started a fantastic adventure on the errand trip.
The book uses children's point of view to create an adventure. The author, Chen, said when he was sharing this book in German, a girl came to him and said she has done everything the girl did in the book. This amazed him because countries and culture backgrounds are different, but kids share the same sense of imagination.
Chen also has other lovely books. For example, Guji Guji is about a crocodile who grows up in a family of ducks.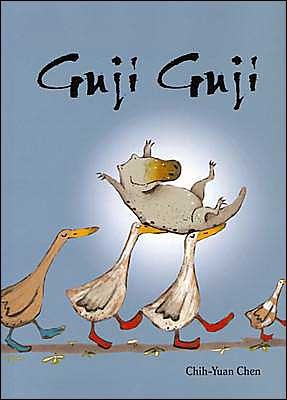 Introduction: Guji Guji is just your ordinary, everyday, run-of-the-mill duck...um, crocodile...um, duck... In this engaging story about identity, loyalty and what it really means to be a family, Guji, Guji makes some pretty big decisions about who he is, what he is, and what it all means, anyway.
3, What Is Missing? (什麼不見了?)
Junjun is walking in a different direction from everyone else. Can you find Junjun in the picture below?
Published: 2015
Author: 郭漁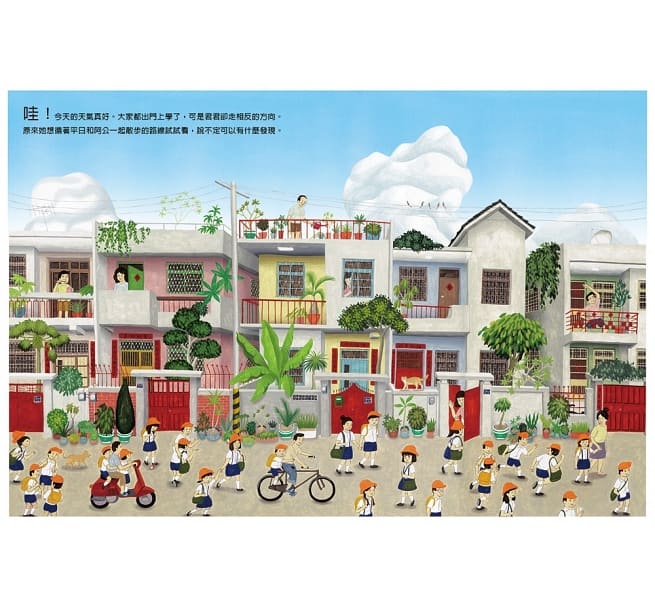 It's always fun for kids to hunt treasures in a picture book. Each page in this book provides lots opportunities to do so. What is special about this book is the pictures show the daily life in 80s in Taiwan. The houses, tress, student caps, scooter with two kids on(!) ... etc. are all a part of our memories of childhood.
There is no English version of the book yet, which is a pity. However even looking at the pictures make it fun too.
4, The Crying Princess (愛哭公主)
It's the birthday party of the Crying Princess. Can she manage her tantrum and have a good time on her own big day?
It's a picture book for Terrible Twos. The author, Lai Ma, has been described as an artist who understands children most. She is also a mother of three littleones. Every picture story she makes are all her experience in her own life. Kids love reading her books because they feel the characters and stories are truly from their heart.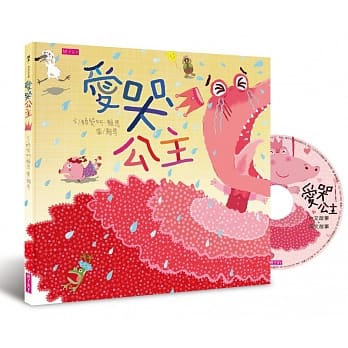 More than 100,000 books have been sold, and they translated the book into several languages including English.
5, Elena Happy Chinese Festivals Series (伊伊節慶系列)
Happy Chinese Festivals is a bilingual Chinese - English series with the same character, Elena, but four different stories: Happy Chinese New Year, Elena!, Happy Duanwu Festival Elena!, Happy Qixi Festival, Elena! and Happy Mid-Autumn Festival, Elena!.
In this series, a girl called Elena is celebrating the Chinese festivals in China with her family. Through these four beautiful stories, you will feel the love between family members and friends, while exploring the unique cultures and customs of festivals in China.
The stories are perfect for Chinese as a second language learners, and kids who grow up outside of China as the books are in two languages and introduce big festivals and important customs. The pictures are beautiful too!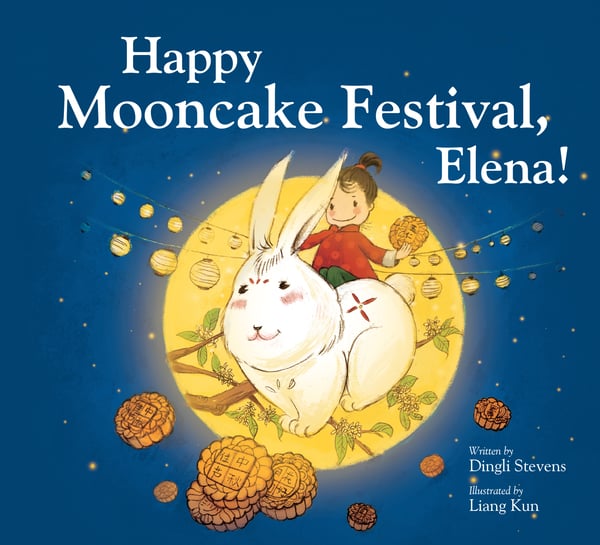 Published: 2016
> READ MORE: 5 CARTOONS THAT HELP KIDS IMPROVE THEIR CHINESE LISTENING SKILLS
TutorABC Chinese provides classes online for kids to practice Mandarin. Click below and try our free demo online Chinese class.