Pen and paper, check!
Phone and headphone, check!
Mandarin Chinese? TutorMing check it for you!
TutorMing has been offering online Mandarin learning for over a decade. We offer classes for all ages. At TutorMing, our certified Chinese consultants make Chinese learning fun and easy with interesting topics and stories!
What's So Good about TutorMing Online Classes?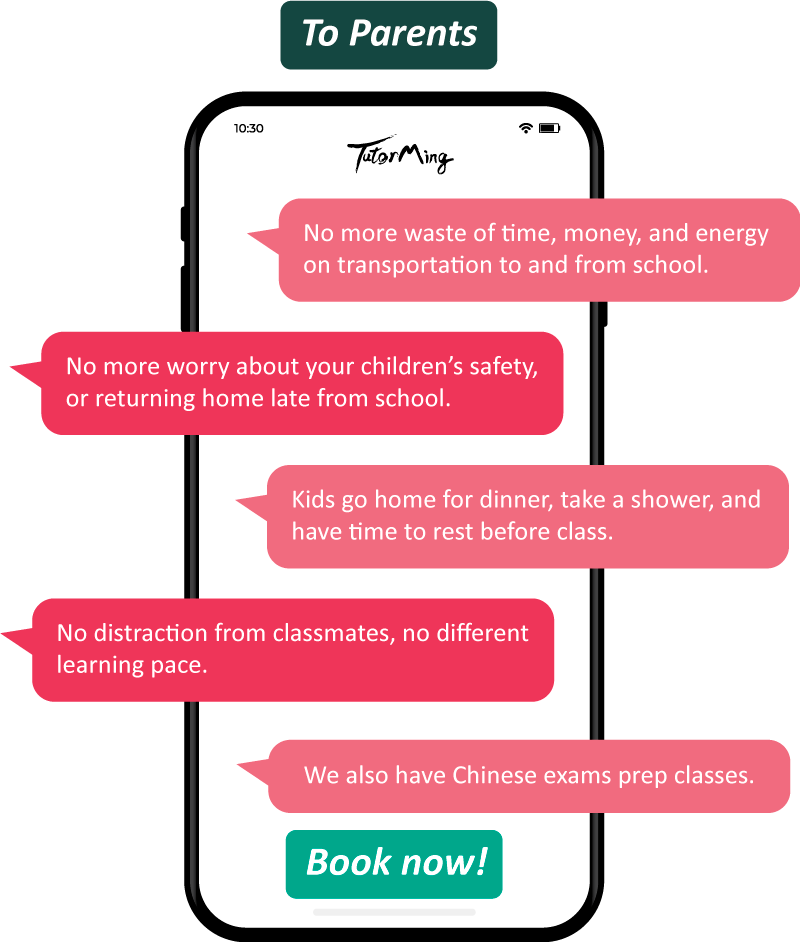 If you find studying boring, it is only because you need a new learning method.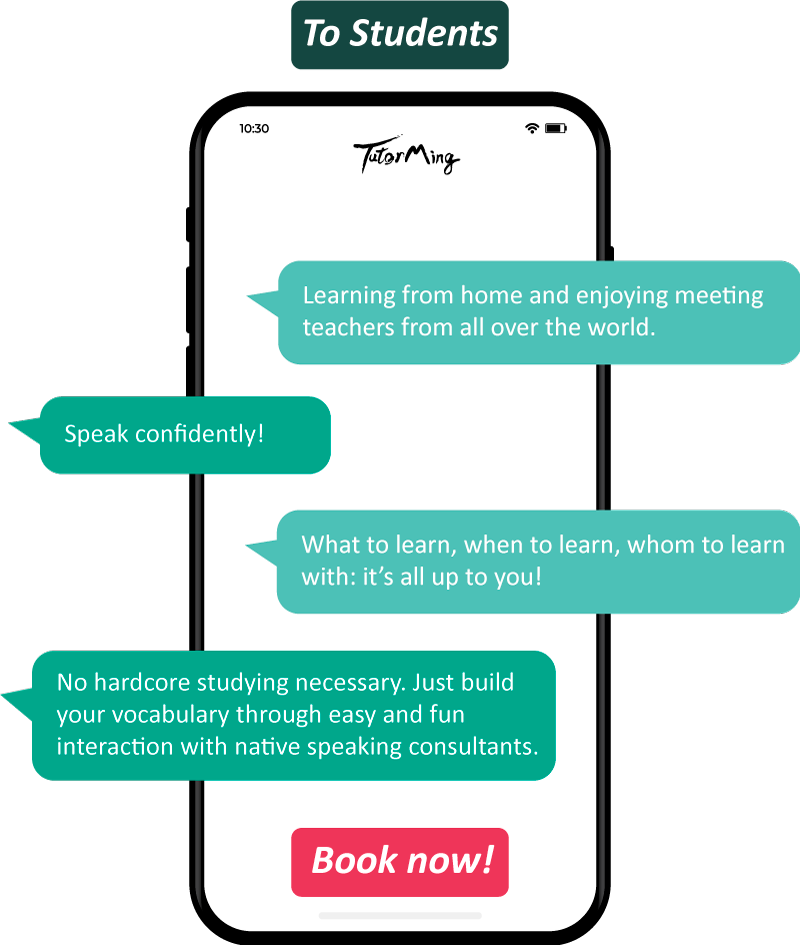 Why Do Students Say NO to Chinese School?
Because learning should be fun!
Learning vs. Studying
Children start attending Chinese school or learning with a Chinese tutor at a young age. Tuition is not a small expense, but do you know how well your children are doing? Every child should be treated as an individual, with personalized learning methods, individualized topics, and customized learning plans, just like an adult. They need someone to understand their needs, their strengths, and their weaknesses. Learning and memorization are two different things. Let them learn Chinese the way they learned their first language.
Read our latest customer Facebook review to see how much kids like to learn with us over Chinese schools:
"I'm a new customer and I love the service from Tutorming so far! These lessons aren't just boring lecture courses that you are accustomed to at Chinese schools; instead, they're really interactive and engaging! These tutors actually try to make conversation with you as they type out the vocabulary on the screen so that you can follow along to the meaning. I genuinely look forward to every upcoming lesson and I can't wait to see how much I can improve through this program!"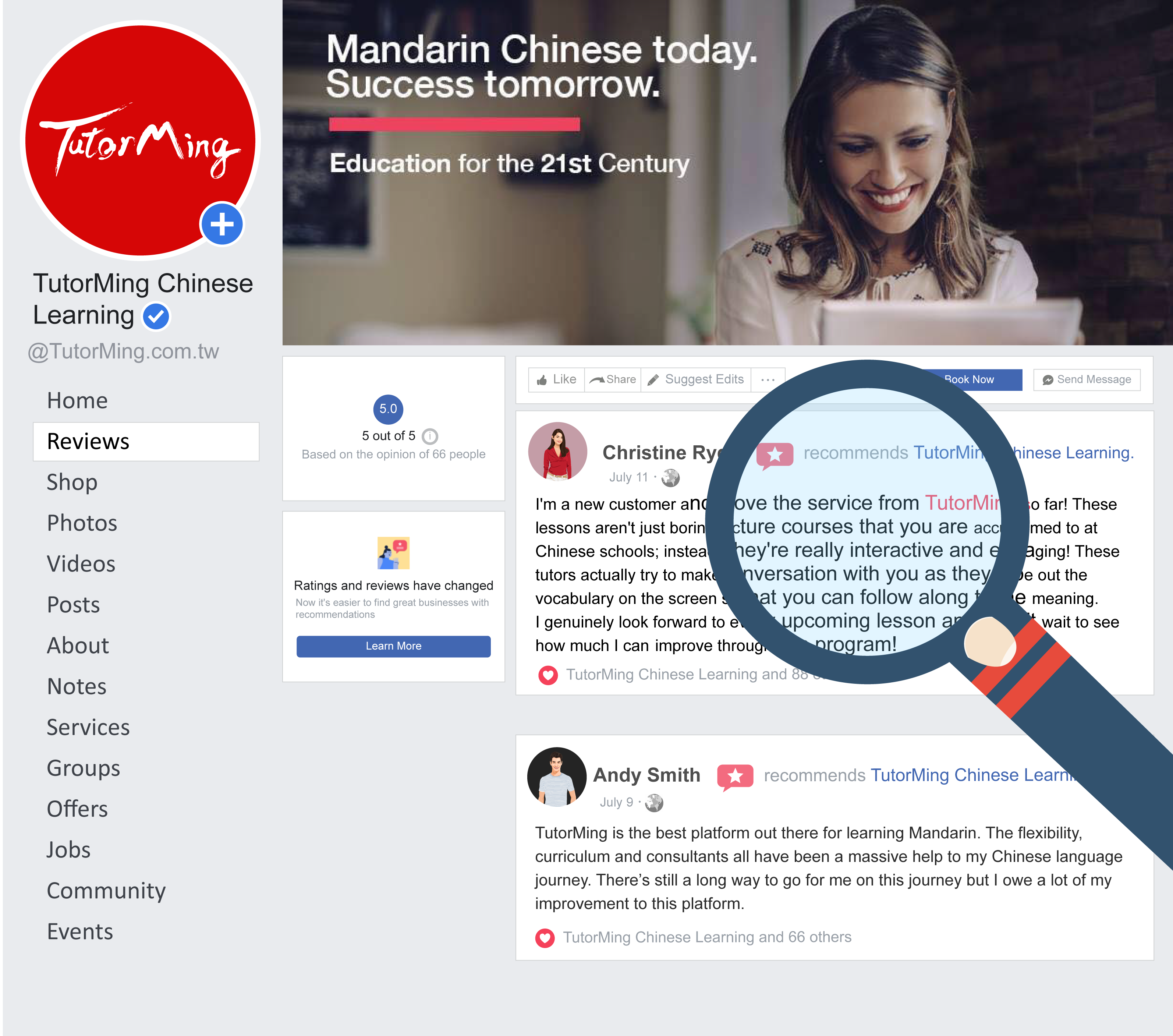 Back to School Offer
Our Junior Package -10 Units (60 Sessions in total) is now only US$1,080 (Original price $1,120) when you pay in one-time payment.
You can purchase it with coupons !!
Promotion Period: Sept 2nd (Mon) – Sept 30th (Mon) 2019

TutorMing reserves the right to make changes regarding this campaign at any time without prior notice.

New semester, new way to learn!