Learning a language requires two things: active knowledge (speaking, writing) and passive knowledge (listening, reading). Both should be practiced on a regular basis in order to see improvement in the learning process. In today's article, we'll talk about how to improve your kid's listening skills by watching cartoons in Mandarin Chinese. (If you are an adult, check our article listing the 6 funniest YouTube channels to practice your Chinese listening skills)

When adults try to watch cartoons or movies in a foreign language without subtitles, they are more likely than kids to give up in the middle of watching if they can't understand it correctly. However, the advantage for kids to watch cartoons in a foreign language is that they are easily captivated by the images and would then be less likely to stop watching it. The younger they are, the better it is to get them used to watching cartoons in Chinese.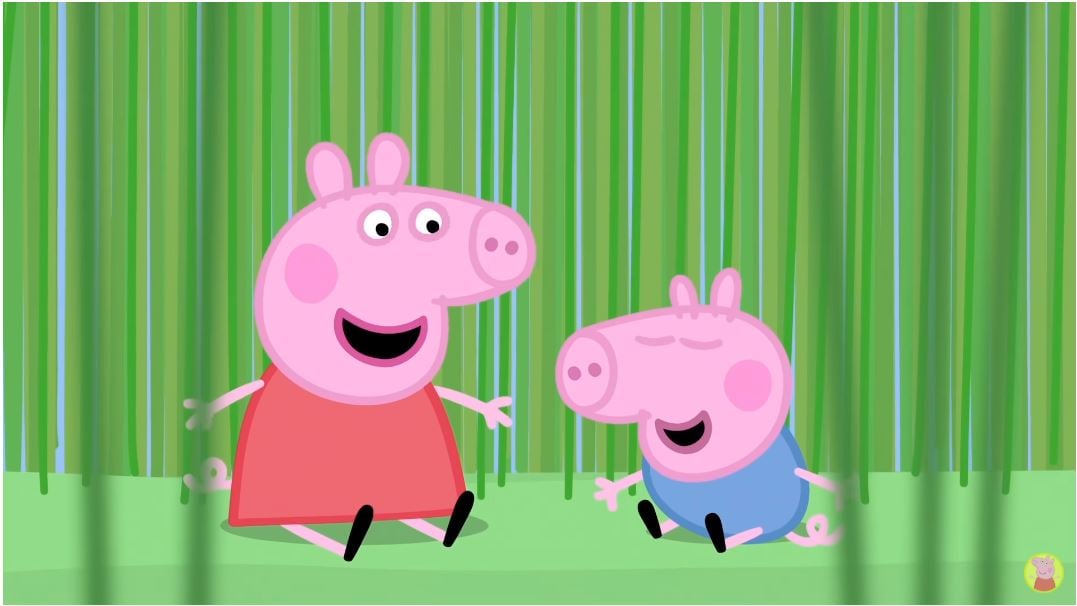 It is well-known that watching movies is a good passive way to improve one's listening skills. In addition, most of the videos in Mandarin include Chinese subtitles, meaning that the viewer can also practice their reading skills as well.
Where can you find a platform offering cartoons in Mandarin?
Youtube is with no surprise a goldmine for cartoons, even for those in Mandarin. You can find a lot of playlists just by searching "cartoons in Chinese".
Netflix is also a good platform since it offers more and more options in terms of anime movies.
1. Shin Chan (蜡笔小新 Là bǐ xiǎo xīn in Chinese)
Shin Chan (蜡笔小新 Làbǐ xiǎo xīn in Chinese) is a Japanese cartoon that is also really popular in China. Its humor is comparable to the Simpsons and fits not only to children but also to adults. The advantage of this funny cartoon is that the vocabulary remains very accessible and is ideal for Mandarin Chinese learners. You can find tons of Shin Chan videos on YouTube and get even watch it with your child.
2. Peppa pig ( 佩佩猪 Pèi pèi zhū in Chinese )
Peppa pig, called 佩佩猪 Pèi pèi zhū in Chinese, is a famous British cartoon for little kids and is extremely popular in China since its launch there in 2015. The series is oriented towards learning language and politeness for the very young with the repetition of terms and sentences on several themes. YouTube is full of Peppa Pig episodes in Mandarin.
Fact: Peppa Pig is so famous in China that they plan to open two Peppa theme parks in both Beijing and Shanghai. The fact that they picked this year is not a coincidence, since 2019 is the year of the pig.
3. Big Fish & Begonia ( 大鱼海棠 Dà yú hǎi táng in Chinese)
The story, inspired by a myth from an ancient Chinese Taoist classic, talks about Tune, a young girl living in an underground world hidden from humans. As a ritual of passage to adulthood, she must live for a week in the human world in the form of a red dolphin, avoiding any contact with humans. During these seven days, she will observe this world and how the laws of her own world work there. On the eve of her return, she would meet a young living boy who would change her life forever.

This beautiful movie is available on Netflix, in both English and Chinese, and fits perfectly to older children and preadolescent.
4. Flavors of Youth ( 肆式青春Sì shì qīng chūn in Chinese)
"Flavors of Youth" is the result of a collaboration between Chinese and Japanese animation studios. The movie is composed of three stories that take place in a different city:
The Rice Noodles, in Beijing
A Little Fashion Show, in Canton
Love in Shanghai
This cartoon is suitable for older children and preadolescent and teaches a lot about Chinese culture in general. It is available on Netflix and exists in both English and Chinese.
5. Learning Chinese for kids: an educative video teaching useful vocabulary
If you are looking for an educational video, the YouTube channel Rock N' Learn offers some video contents in English and Mandarin that are good for practicing vocabularies such as numbers, food, or activities. In order to turn passive listening into active listening, you can make your kid listen and repeat five new words a day, and re-watch them at least one week.
TutorABC Chinese helps children to develop even more than their listening skills
TutorABC Chinese encourages students of all ages to build a strong Chinese foundation at a young age, so they can build upon it year after year. Our Chinese classes for kids are designed to give younger students systematic training in four aspects of Chinese language: listening, speaking, reading and writing. Our certified teachers make it fun and easy! In class, they will discuss interesting topics and stories to keep children engaged.
Want You Or Your Kid To Learn Chinese? Join us!