My name is Efrain, and this is my weekly column on my journey to becoming fluent in Chinese with TutorABC Chinese. You can check out why I want to learn Chinese in my introduction here.

把钱拿出來 (Bǎ qián ná chū lái)! Show me the money! I had asked my consultant to teach me that since Jerry Maguire was one of my favorite movies going up. Apparently the most infamous line from this movie doesn't translate that well in Chinese. (Try it with a friend.) When I eventually travel to China, I will need to do some shopping. So getting back to my personalized weekly lessons, I decided to take my "How much money" lesson on the new TutorABC Chinese Classroom app. It was very easy and convenient, and everyone knows time is money. The greatest things in life may be free, but at some point you need to say, "How much?"
How much is it?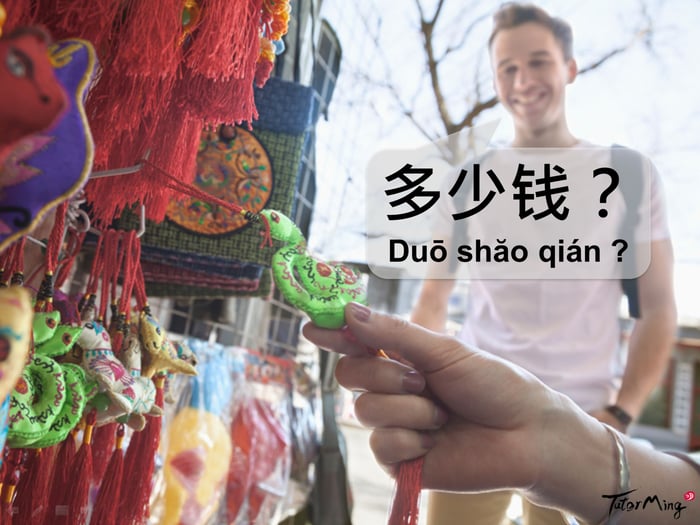 Like in English, there are many words and terms that can be used to signify money in Chinese. 人民币 (Rén mín bì), 元 (yuán), 块(kuài), and 钱 (qián) can all be used in asking for a price:
几块Jǐ kuài or 多少块 duō shǎo kuài
几元 jǐ yuán or 多少元 duō shǎo yuán
多少钱 duōshǎo qián
多少人民币 duōshǎo rén mín bì
Over time I will remember them all, but for now I'll probably stick to 多少钱 (duōshǎo qián). I also learned to add 这个 (zhè ge) or 那个 (nà gè) to the beginning of the sentence, meaning "this one" and "that one." Another tip was to remove the 个 (ge) when referring to something plural. That way, I could just point to an item I am not familiar with or know how to pronounce and still sounds more like a native!
这多少钱? (zhè duō shǎo qián)
How much are these?

这个多少钱? (zhè ge duō shǎo qián)
How much is this?
Related: Chinese Shopping Vocabulary Words You Need To Know
In San Jose, there is no shortage of pearl milk tea (also known as boba) cafés, and I go pretty often with my Taiwanese friends. Now I can ask, "这个珍珠奶茶多少钱 (zhè ge zhēn zhū năi chá duō shăo qián)?" Like the example from my class, the cashier may respond "这个珍珠奶茶三元五角 (Zhè ge zhēn zhū năi chá sān yuán wŭ jiăo)" (or not at all because the person doesn't speak Chinese). That's $3.50, as a number followed by 元 (yuán) represents the dollar amount and a number before 角 (jiăo) gives you the cents in dimes. This makes it pretty important to know your numbers.
Culture tip: One weird thing I learned is that the use of pennies, or 分 (fēn), in China is almost non-existent due to how low the value is.
Your Change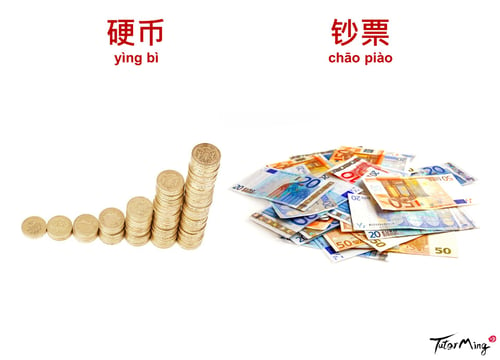 给 (gěi) vs. 找 (zhǎo)
When I give the cashier money I can say 给你十元 (gěi nǐ shí yuán), as a general way of saying "to give" as oppose to saying 找 (zhǎo) in receiving my change specifically.
多 duō vs. 少 shǎo
"你多找了我钱 (Nǐ duō zhăo le wǒ qián), you gave me too much money," or more importantly, "你少找了我钱 (nǐ shǎo zhǎo le wǒ qián), you gave me too little money."
Saying "多少" together in context, means "how much?" Mixing up the two are a common mistake I experienced, however separately they mean "more" or "less," which basically gives the same definition and helps me remember.
Related: Common Mistakes Chinese Learners Make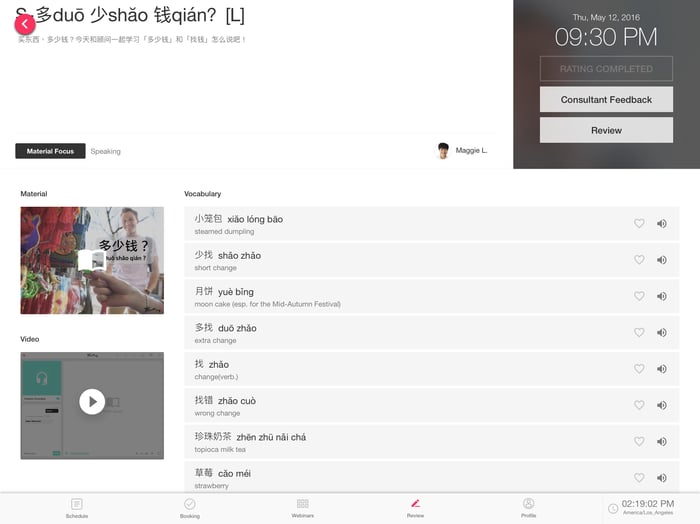 I think I am ready to go shopping. Also, I can't wait to go to Asia in general because haggling is common, from what I been told (in smaller shops and chains). Hopefully, it's good enough to put to use and get a good deal! The new app was cool; it had a nice new look and a helpful instant review feature. It may go without being said, but I am starting to reinforce and learn a lot. I still experience minor challenges, as finding the right explanation sometimes can prove difficult. But it's getting better!
Plan on shopping anytime soon in a Mandarin speaking country? Let us know by using the vocabulary in the comments below. Thanks for reading!
Vocabulary List
| | | |
| --- | --- | --- |
| 人民币 | Rén mín bì | RMB (the people's currency) |
| 钱 | | Money |
| 元 | | Dollar (unit of currency) |
| 块 | | Unit (Monetary) |
| 角 | | Cent (Dime) |
| 分 | Fēn | Pennies |
| 钞票 | Chāo Piào | Bill(s) |
| 硬币 | Yìng Bì | Coin(s) |
| 给 | Gěi | Give (General) |
| 找 | Zhǎo | Give (Change) |
| 错 | Cuò | Wrong/Mistake/bad |
| 几 | Jǐ | How Much |
| 多少 | Duōshǎo | How Much (More or Less) |
| 多 | Duō | More |
| 少 | Shǎo | Less |
| 这 | Zhè | This |
| 那 | Nà | That |
| 珍珠奶茶 | Zhēn Zhū Năi Chá | Pearl Milk Tea |
WANT TO LEARN MORE? SIGN UP AND BEGIN YOUR OWN PATH TO FLUENCY TODAY!