Movies are arguably the most universal pastime enjoyed by people all over the world. From action flicks to sentimental dramas, films provide an escape from reality as well as a chance for people to immerse themselves in storytelling, the oldest form of entertainment known to mankind.
For a small country like Taiwan, whose limited resources have restricted its opportunities to produce big-budget action blockbusters, film productions have been resourceful and prolific. The country has slowly built up a forte in films that are driven by emotional plotlines and profound characters. Filmmaking legends like Ang Lee (李安), who directed Crouching Tiger, Hidden Dragon, and Hou Hsiao-Hsien (侯孝賢), whose 1988 classic A City of Sadness made #117 on the film critics' list of greatest movies ever made, have gained international repute for Taiwan's prowess in storytelling.
While Lee and Hou are arguably the most acclaimed Taiwanese directors, there are other talented filmmakers whose works should be introduced to international film lovers. Following the revival of Taiwanese cinema at the hands of Wei Te-Sheng (魏德聖), films produced since 2009 have slowly but steadily become the international image of Taiwanese films. The following are our top four favorites.
#4 Kano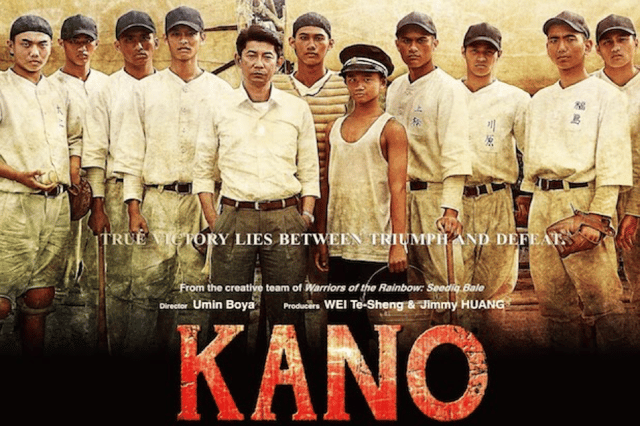 Directed by Umin Boya (馬志翔), "Kano" was made as a historical biopic about the 1928 Japan-Formosa baseball team of the same name. Unlike most Taiwanese films which aim to secure the box office by targeting a selected demographic, "KANO" achieved its current status as an international worthy film by breaking away from its local limitations using actual historical events.
Set in Japanese occupied Taiwan, the film told the inspiring story of its namesake baseball team and its players' journey to represent the multiracial territory at the renowned Japanese National High School Baseball Championship that is still popular today. While the rest of the attending teams consisted of players with Japanese heritage, the team was made up of Chinese, indigenous Taiwanese and Japanese players, which challenged the team to put aside racism and to find unity through their diversity. Sometimes called one of the best baseball movies ever made, "Kano" hits home because it is a true story. Although the actual team only made it to second place in the Japanese baseball competition, their story is one of triumph for the underdog.
#3 New Prefect Two (新天生一對)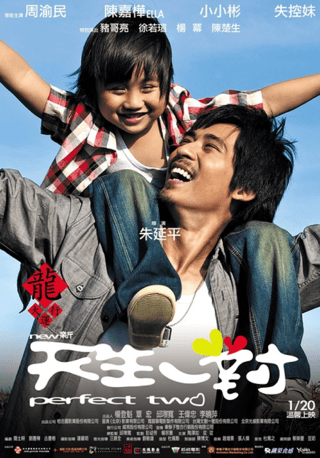 "New Perfect Two" was a 2012 film directed by Chu Yen-ping (朱延平). While the film shared the title and director with another 1984 Taiwanese movie, both films were not connected, even though both dealt with the intimate story of a father raising his young son.
The film surrounded the complicated relationship between the main character and his 6 year old son. While bathing in a pool of self-loathing and agony, the down on his luck father received a visit by his former love with their son. Initially a sad looser, the father learned to drag himself out of his misery to provide for his child, only to have the kid taken away from his life once again.
#2 Paradise in Service (軍中樂園)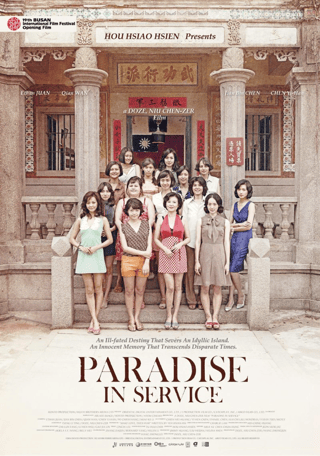 Directed by Niu Chen-Zer (鈕承澤), "Paradise in Service" was the first movie in decades to talk about state-authorized sex workers in Taiwan during the 1960's and 70's. Following years of materials that have since matured from movies shot during that period, Niu's revival of the genre was both nostalgic and a pleasant surprise.
Yet unlike its predecessors, the film was a profound look at the hardships of reality faced by soldiers who left their home and family to serve their country. Along with the temptation of a government brothel, the film reflected the everyday hardships of people in all walks of life.
#1 Monga 艋舺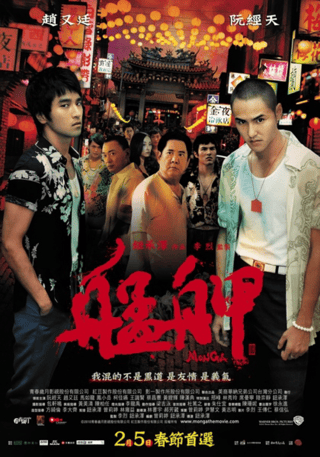 Yet another period piece by Niu, this one is set in 80's with an ensemble cast of younger actors to carry the plot. At its release, "Monga" was probably the most unique of Taiwanese mafia film in that it was truly a plot-driven drama rather than a movie made to reflect on both the pressure and bond of gangster brotherhood.
The story was told mainly from the point of view of the main character who was once an outsider. After being rescued by his eventual "brothers," the story is about what it means to be bonded in brotherhood when it all starts to unfold.
Want To Learn Chinese? Join Tutorabc chinese to learn more!