No trip to China would be complete without a stroll along the Bund in Shanghai and a trek up the Great Wall in Beijing. More discerning visitors might wander through the mountains of Guilin or head to Chengdu to sample local street food. But spend some time in any major Chinese metropolitan city, and you'll recognize some iconic scenes that were never written about in your travel guide. These sights may surprise visitors, but they are as quintessentially Chinese as a stuffed 红包 hóng bāo. (In case you didn't know, these are red envelopes stuffed with money, given out at Chinese New Year and at traditional Chinese weddings.)
While some of these may be present in other countries as well, here are 10 unusual things you are bound to see in China, as they are unmistakably common here.
1. PEOPLE WEARING PAJAMAS IN PUBLIC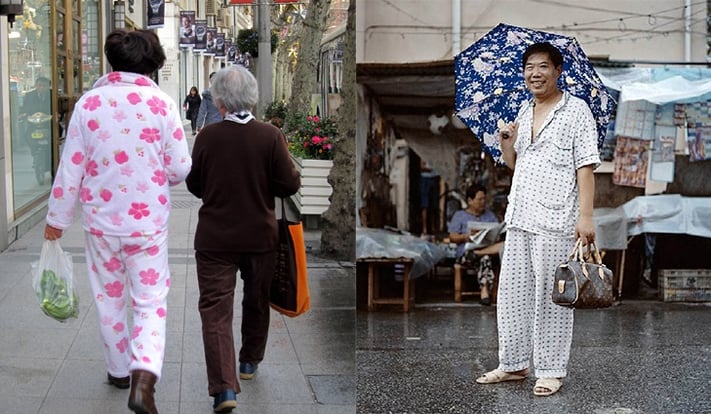 In most other countries, pajamas are reserved for the bedroom or for the house on lazy days. In China, pajamas are frequently worn while running errands and casually socializing. If you wander into a neighborhood, a park, or even a grocery store, don't be surprised to see people dressed in their comfy best.
"Pajamas" in Chinese is "睡衣 (shuì yī.)" It literally means "sleep clothes."
2. WHIMSICAL EXERCISE EQUIPMENT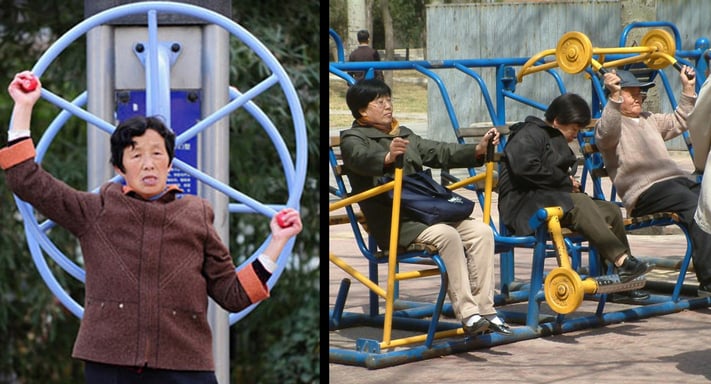 Most parks and public spaces in China are equipped with outdoor exercise equipment that seem more fit for a Dr. Seuss book than a gym. Brightly colored and disarmingly cute, these strange contraptions make exercise fun for all ages, but are most commonly occupied by senior citizens.
Younger generations often play basketball or other sports to stay fit.
3. KEBAB VENDORS ON EVERY STREET CORNER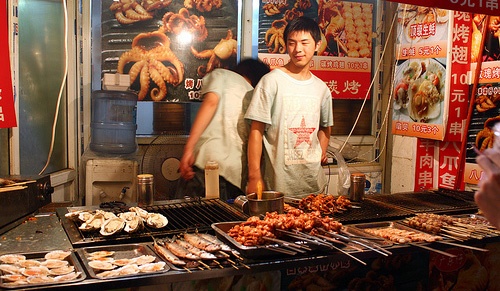 Kebab made its way from the western province of Xinjiang to most eastern Chinese cities. In Chinese cities, it's a popular street food and can be found on every sidewalk. While lamb kebabs (羊肉串 yáng ròu chuàn) are a common choice, kebabs are available in everything from mushrooms to squid. They serve as great snacks for the daytime and as sustenance for tipsy bar-crawlers at night.
4. POMERANIANS. POMERANIANS EVERYWHERE.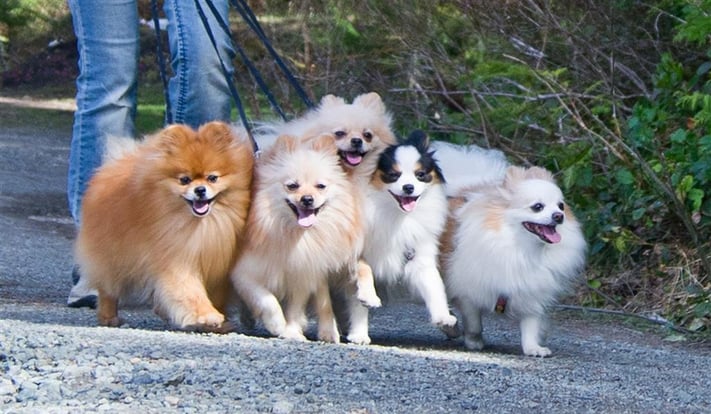 For their small size and fluffy facade, Pomeranians are the perfect city dog. They are cute enough to show off on the streets and compact enough to fit into 150 square meter apartments. Fittingly, Pomeranians seem to be the pet of choice in Chinese cities, where most neighborhoods features at least one or two of these cheerful orange dogs. The Shih Tzu is another very popular breed.
5. SWARMS OF GRANDPARENTS PICKING UP KIDS FROM SCHOOL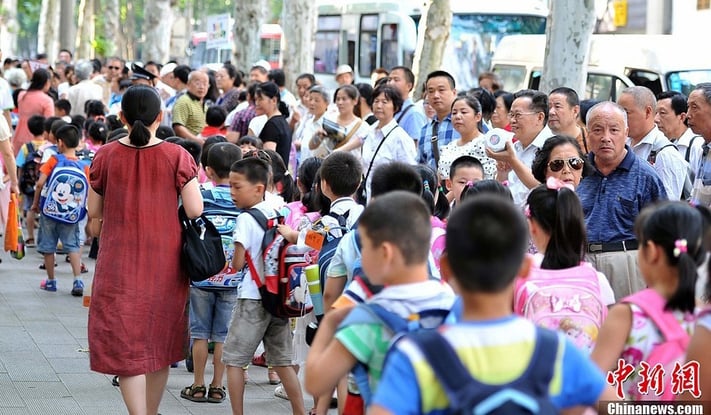 With the one-child-policy is in full swing and with households frequently supported by two working parents, child-care responsibilities fall to grandparents. Grandmas and grandpas can be seen en masse outside of elementary schools, waiting for the bell to chime with as much anticipation as their little ones inside.
(Want to learn more? Here's a quick lesson on how to say "Family" in Chinese.)
6. CHOREOGRAPHED DANCE GROUPS IN PARKS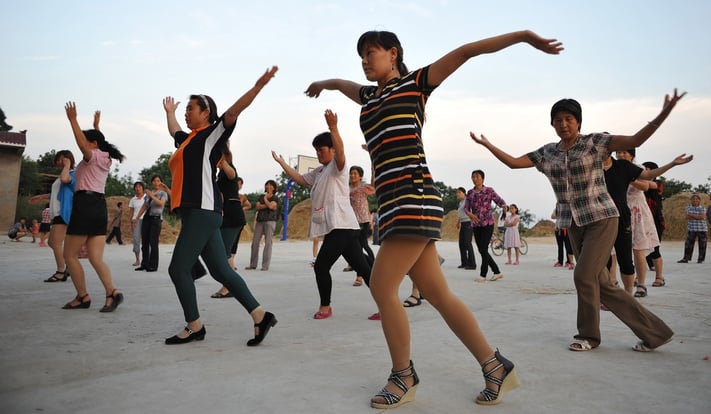 Public dancing is both a form of exercise and a popular way to socialize. Head to a park and follow the sounds of upbeat music bursting from a statical radio, and you'll be sure to come upon a group of twenty people dancing with synchronized gusto.
7. SPITTING IN PUBLIC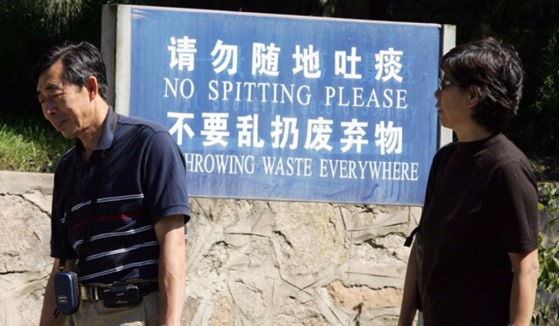 Common standards of decorum require that spitting be reserved for the home. Interestingly, these standards do not seem to bother the Chinese populace, who can be seen spitting into buckets, into bushes, out of cars, and in an array of public venues. Don't be surprised the next time your cab driver ducks his head out of the window at a red light!
The reason for this has to do with the much drier climate in many regions of China. However, ever since the outbreak of SARS in 2002, the government has been enforcing regulations in regards to public hygiene.
8. SUBWAY MARKETS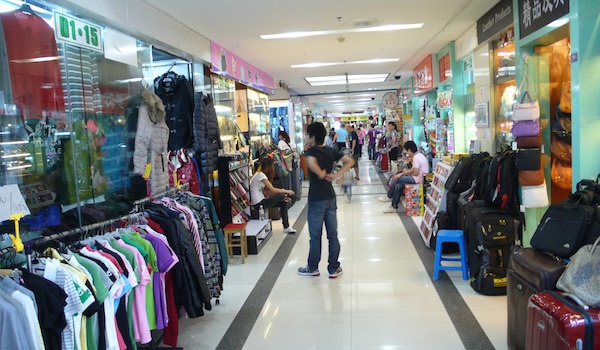 These markets are "underground" in two ways: they sell counterfeit goods, and they are located in subway tunnels. The next time you want to upgrade your designer shoe collection, head into one of these sprawling marketplaces and barter your way to a Gucci lifestyle.
9. LAWSON, ALLDAYS, KEDI, FAMILY MART, AND MORE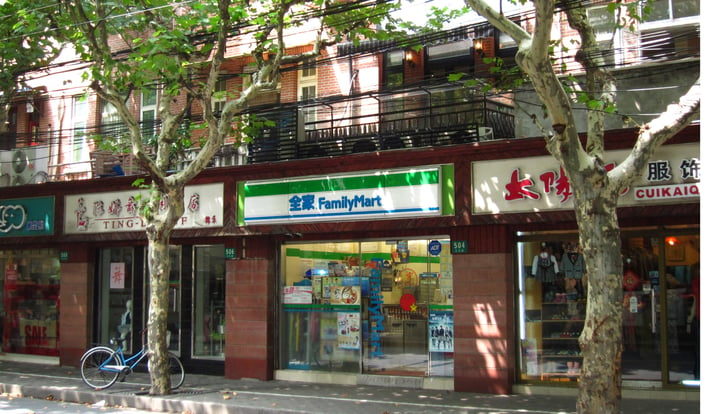 Chinese cities take easy shopping to a new level with its fleet of small convenience stores. Often running three per block, these stores are the best place to buy a snack or a battery pack. Their heavily air conditioned interiors also serve as mini oases during hot summer days. (You can learnhow to say "air-conditioning" and other hot summer phrases in our post here!)
10. RECYCLING CARTS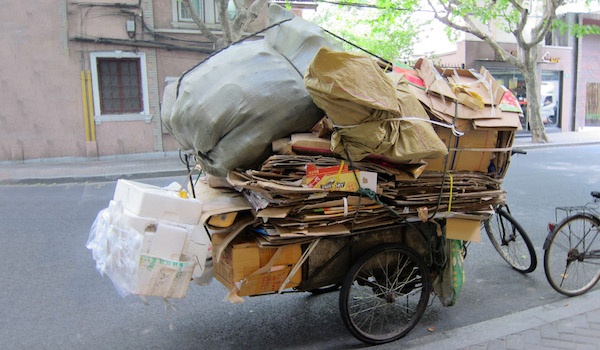 An entire industry sits on the back of these rickety three-wheeled carts, which transport recycled goods from local neighborhoods to processing centers. Collectors are paid by weight for cardboard, plastic bottles, and other household scraps, so you will often see these carts teetering with precarious loads as they weave through bustling traffic.
Have you been to China lately? Did you see any other unusual sights or things that surprised you? Let us know in the comments!
ABOUT TUTORABC Chinese
Founded in 2004, TutorABC Global, the parent company of TutorABC Chinese, created the first commercially available synchronous learning portal in the world. TutorABC Global offers world class Chinese tutors at TutorABC Chinese. For English learning, it offers TutorABC, and tutorabcJr.
LIKE THIS POST? JOIN Us TO LEARN MORE!