What is it like to work in Taiwan as a foreigner?
During the last year of my master's degree, I was an exchange student at the University of Chongqing. My goal was to find a job in mainland China or Taiwan in order to stay in a Chinese speaking-environment (but mostly because I love the food). I was really nervous about not finding a job and having to go back to France with nothing but fortunately, I found a marketing position in a Taiwanese multinational company after sending one resume only and it has been for more than one year now that I work there.
When I finished the last final exam on my degree, I came back to my apartment, packed my luggage, and took a direct one-way flight to Taipei, expats' favorite city. Everything happened so quickly and I started working only 3 days after arriving, but my dream came true and I couldn't be happier. I used to be an exchange student in Taiwan during my bachelor's degree and having the chance to go back to this beautiful island was just incredible.
What I didn't know at this time is that being a student in Taiwan and working in Taiwan is not really the same experience. Today, I'll share the pros and cons of working in Taiwan and hopefully help you to know what to expect if you get to work there one day. You may note that every foreigner working in Taiwan has a different experience, depending on their job, company, manager, etc. What I share comes mostly from my own experience.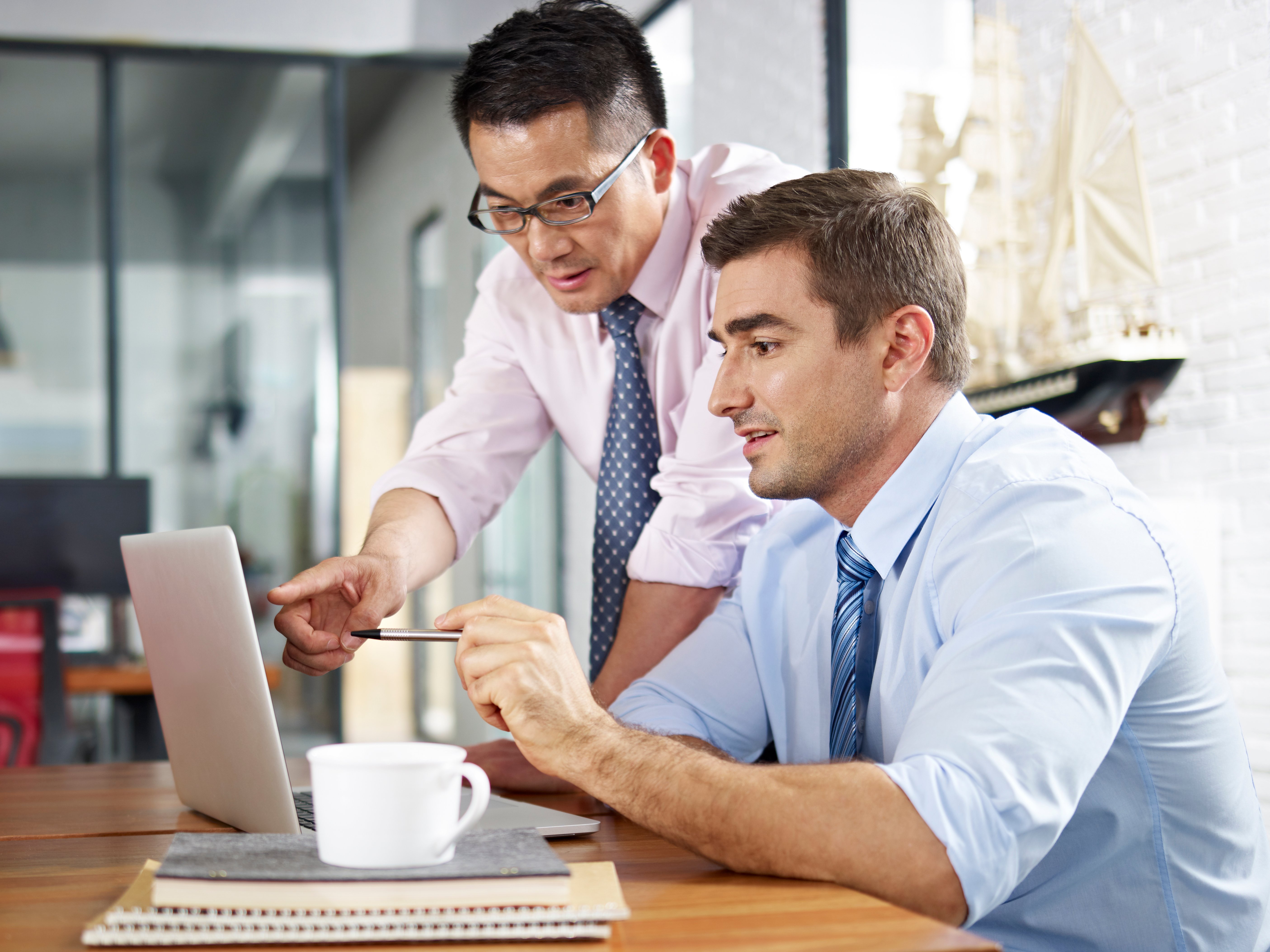 First, let's start with the pros:
1. The HR department is very helpful
When you finally find the job you like in Taiwan, you will have to deal with a lot of annoying procedures to get your resident permit. Fortunately, you will have at least one person from the HR department that will help you with everything. Whether you have to go to the immigration office or the hospital for a health check, the HR will try his/her best to facilitate the procedures and get you onboard smoothly.
2. You'll meet friendly colleagues
It is quite easy to meet new colleagues in Taiwan since they're mostly open and smiling. However, some Taiwanese people tend to be shy in the first place so if you want to feel well-integrated in your new company, make the first step and try to start a conversation. It is important in Taiwanese companies to know people outside of your department since you can get to know more about how everyone is working.
3. You can earn a fair salary
Don't get me wrong, the Taiwanese salary is quite low compared to some western countries. If you want to make a lot of money, you better go to Shanghai or Beijing. However, foreign workers (working in corporate companies or schools) tend to have a much higher salary than local people (which is unfair, I agree). It may not be as high as what you would be able to earn in a western country such as in Germany, Canada or Japan, but it is for sure enough to enjoy your life without having money problems, because the cost of living is quite cheap, especially outside of Taipei.
4. Taking leaves is easy
Outside of your paid annual leave, it is quite easy to take a half-day, one-day or two-day leave if you need to go to the bank, take care of your sick kid at home or enjoy an extended weekend to travel in another city of Taiwan (although it may mostly apply for people working in a corporate company). As for sick leaves, there are half-paid, meaning that you don't have to feel guilty if you are not feeling well.
In my company, women's periods are counted as sick leave, which is amazing considering that there are still a lot of countries where women have to go to work even with a huge stomach ache.
5. It's okay to see the doctor
By working in Taiwan, you can enjoy a really good health insurance system. Seeing the doctor is really cheap (around €6 – US$6.5). If an accident happens to you or if you need to have surgery, don't be worry about money because your insurance will cover most of the cost.
Unfortunately, nothing's perfect. As in anywhere else in the world, working in Taiwan also has its cons:
1. Productivity is equal to working hours
In Europe, we tend to think that people who stay late at the office are people who are too slow to finish their tasks on time. In Taiwan, the later you stay at the office, the better. Staying late at the office shows the employer that you are a hard-working person. If you want to reach higher positions in your company, it is better for you to do unpaid additional working hours every day to show you are worth it. And if you feel that your position is in danger, never leave the office according to your basis schedule.
2. A ridiculous amount of annual leaves
In France, we enjoy 5 weeks of annual paid leave. It was a little bit frustrating to see when I arrived at my company that I would only have 3 days…
Well, the more you stay in the company, the more it increases, and it goes like this: 3 days of annual paid leave (half year to 1 year in the company), 7 days (1 year), 10 days (2 years), 14 days (3 to 4 years), 15 days (5 to 9 years), and one additional day per year until 30 days (10+ years).
| | |
| --- | --- |
| Year in the company | Annual leave |
| Half a year to 1 year | 3 days |
| 1 year | 7 days |
| 2 years | 10 days |
| 3 to 4 years | 14 days |
| 5 to 9 years | 15 days |
| +10 years | And one additional day per year until 30 days |
But don't worry, as I said in the cons, you can still take more leaves. For example, I was still able to take a one-week vacation earlier this year to go back to France, even if I hadn't reached a year in the company at this time (however it was not paid). Fortunately, Taiwan has 12 days of paid public holidays over the year, including the Chinese New Year and the Moon Festival, so it actually gives you time to travel.
Note that there is a special paid-holiday in Taiwan called typhoon vacation. When a typhoon is too strong on the island, the government would call all the companies to close for a day or two, for the safety of everyone.
3. Earthquakes are real
The position of the island on Earth is not the best one. While typhoons can be predicted and only happens in summer, earthquakes can happen anytime and anywhere around Taiwan. This happens more often than we wish and it always scares foreigners that are now used to it.
I tried to think a lot about the cons I can add on the list to make this article more equal, but I just can't find any.
Working is just a part of our life, and the environment we live in has the biggest impact on our happiness. Living in Taiwan is such a good experience and it explains why more and more foreigners are seeking for job positions there. I would advise everyone who is interested in the Chinese culture and curious about Taiwan to try to send some resume. If it worked for me and so many other foreigners in Taiwan it can work for you too. And if you want to enhance your Mandarin Chinese skills before coming there, try right now our free Chinese class with certified teachers. Our online classes are customized to every student from different age and level, and help you improve all aspects of the language, including business Chinese
Like This Post? Join uS to learn more!
Not interested in Business Chinese? You can sign up for our general Chinese courses here.